Success, as always. Feeling overwhelmed by the amount of stuff in our tiny home, but luckily it all has a place.
We'll start with a favorite find! A Pier 1 pillow for $2.99 then 30% off of that!! woo hoo!: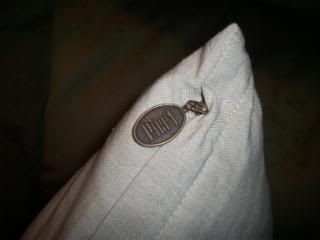 This was actually my first Pier 1 Imports pillow I found, it's smaller and more expensive and really doesn't fit into the decor, $3.99: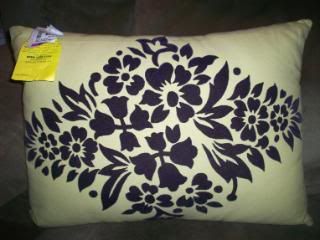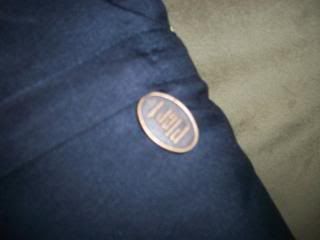 I love this lantern- $3.99 and then 30% off!: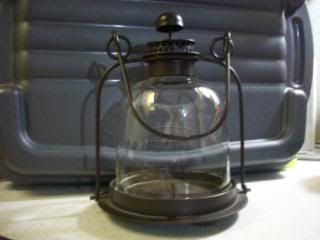 Can't beat a good quote- $1.99:
You'll see me say it a billion times over, I love fall and Halloween- this was expensive at $4.99 but I loved the detail in it!: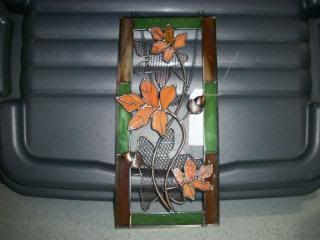 Music note fabric for $1.99!: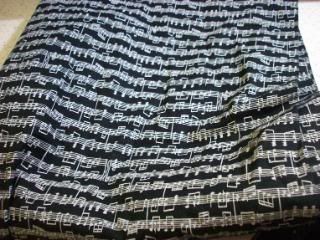 A crab! I'm from MD and love crabs, LMAO! $2.99 and then 30% off!: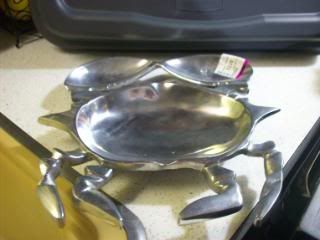 Brand new HomeGoods basket with the tag still on it, got it for $1.99 and then a 30% discount!: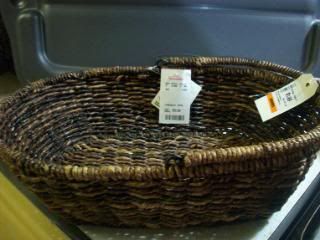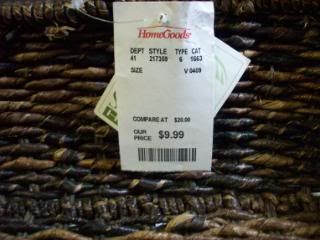 An orange pumpkin to add to my collection! $2.99:
I thought this would be a cute car for Halloween, was thinking of spraypainting her, but I kind of like it green! $1.99: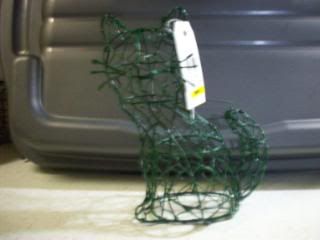 Not too sure what I am going to do with this, I am guessing I will use it for outdoor purposes, everyone has one, LOL $1.99 AND THEN 30% OFF: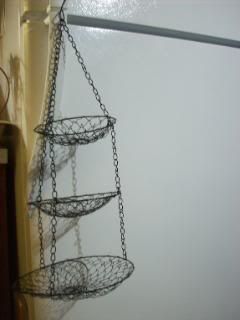 Bird candle holder $1.99 then 30% off: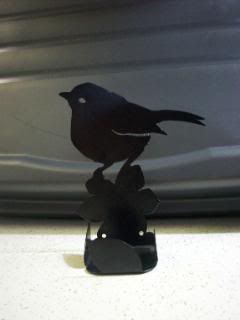 Would you believe me if I said I despised the Fall, JUST KIDDING! $2.99 and then a 30% discount!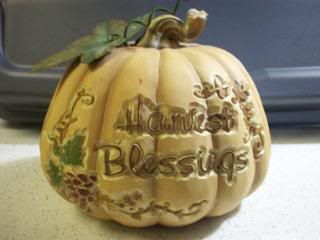 This was cute, it fits into my bathroom decor nicely! There was a dragonfly one too, but I don't have dragonflies in there, $1.99: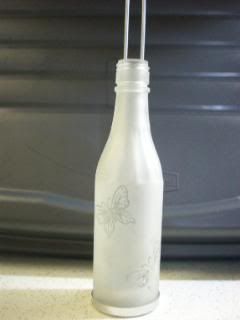 Very large Pier 1 Imports vase/pitcher!! It was originally $16.00 from Pier 1 and I got it for $4.99!: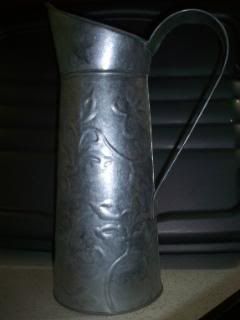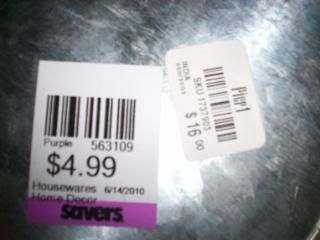 Another favorite find! I have been looking for a Scrabble game for a long time to use the pieces for something. I can not believe I found this one with ALL OF THE PIECES ANDDDDDD IT'S FROM 1952! It even has the original paperwork with it. It's moldy inside the corners of the boxes so it sucks that I am going to toss it, but it was so worth it $2.99!:
Got this one the other day at Savers, and got a twin with a clear candleholder yesterday at Goodwill!:
Can't wait to start working on my bedroom- it'll have pops of orange in it:
well that was part 1!
I am linking up with the usual fantastic party holders!
Debbiedoos
and Coastal Charm!