I have been semi- permanently dying my hair for a few years, after being a habitual permanent hair dyer since the age of 11, I am 31 1/2 now.
I wanted to make sure that I wasn't going to regret this color and not have to worry about stripping my hair if it didn't work out. I read the reviews after buying this color. The model and the hair color looked great! The color was exactly what I wanted to achieve. I was in search of something with warm tones, and this had what I was looking for. I really wanted to blog about this because the reviews online were not very accurate. Many people were blogging about different colors under this specific color, or they'd give it bad reviews based on their inexperience or poorly conditioned hair.
Before
: *the condition of my hair was great actually. I did have a perm that I chemically straightened myself 2 weeks before the color, so that's why you may see some fly-aways. Because my hair was so porous, I wanted to use a protein filler to make sure all of my hairs colored evenly, meaning: I was hoping my ends wouldn't turn out darker than my roots. I bought this from Sally's: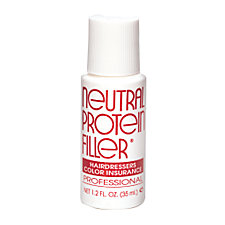 My hair color is natural, medium brown with chunky natural orange thick highlights throughout. Stylists tell me that I am crazy for wanting to dye my hair cause people pay big money for what I was naturally born with! LOL!
After
:
Results:
Well, as you may see, the ends still appeared darker. The condition of my hair turned out very healthy. It was very shiny. The darker ends faded and blended in well, but even my natural highlights didn't take on the color as bold as I had hoped. I wasn't mad at this color, it was pretty decent. I would recommend this product. It did fade fast, but I am glad I tried it, because it prepped me for the dark that I wanted to achieve.