Here were my recent thrifty finds from MD/CT/ME (feel free to click on the pictures to enlarge them)
I am a sucker for baskets. I am not even going to post all of the ones I have (atleast not today anyway).
Basket from Savers- pretty expensive but I liked it- it was $5.99:
cool looking porch swing that I'll decorate my patio with $3.00 Goodwill:
LOVE the detail in this plate/tray $2.00 Goodwill: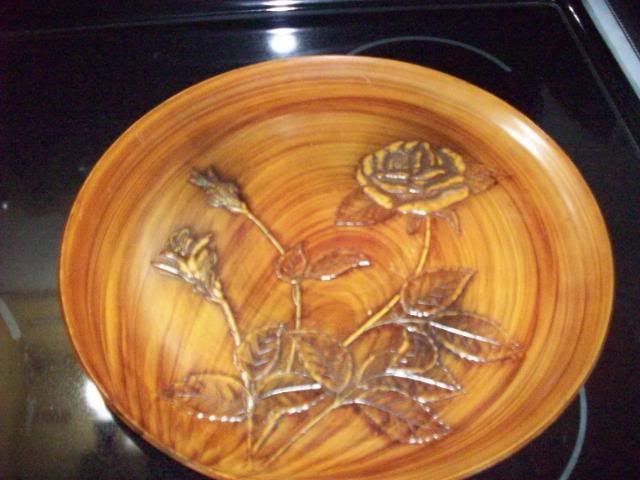 flowers from Goodwill $1.50 original pricetag $17.00. Bedroom is going to incorporate orange in it: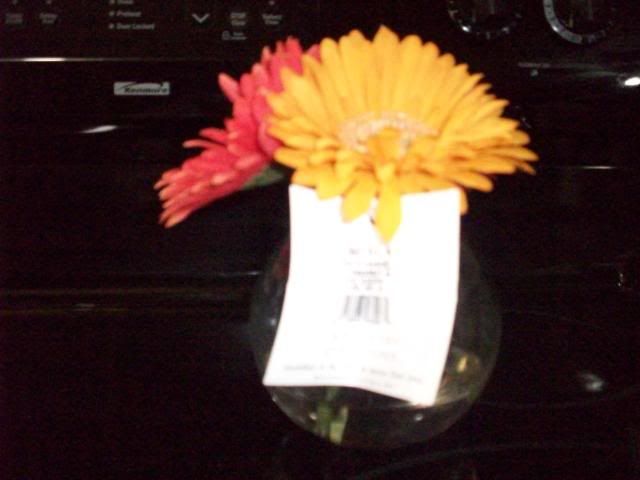 this too was expensive but I loved it- good thing I got it for $6.00 at Goodwill cause I saw a larger one for $15.00 at Mardens which that one was normally $49.00 at a major department store!
think I paid $3.00 for this at Savers-- LOVE IT!!!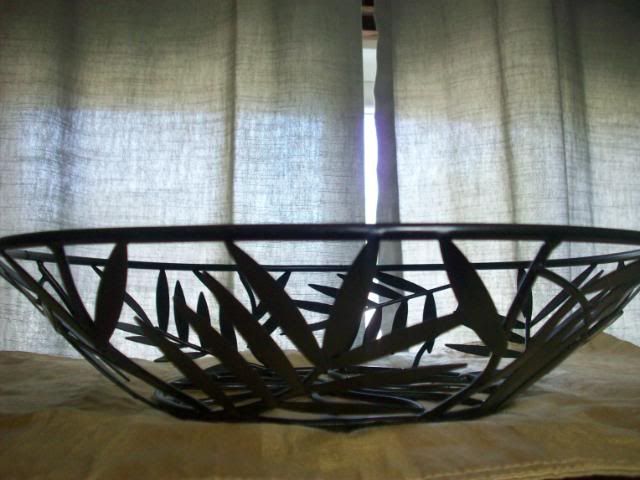 she was staring at me when I walked into Savers, there was something about her. so I grabbed her for $2.99:
cellphone charger/ organizer docking station originally from Kohls for $49.99 I bought it for $5.50 at Goodwill!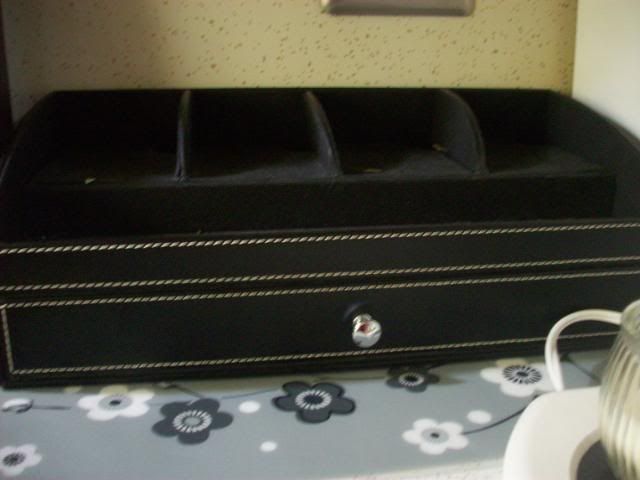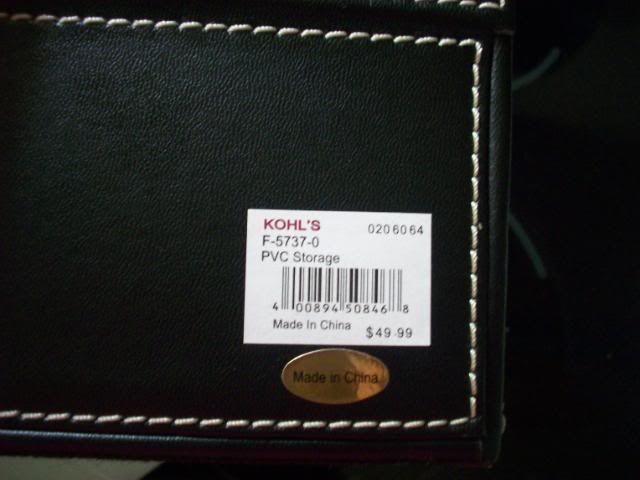 CD holder box with working key originally from Pier 1 FOR $25.00!! I bought it for $6.99 at Savers shocked it sat there for 2 days: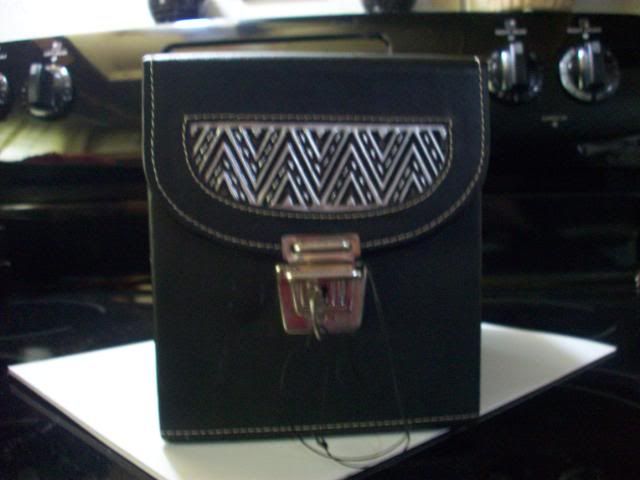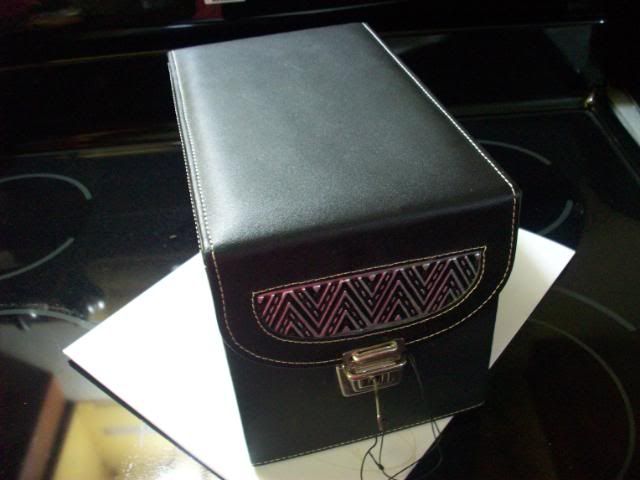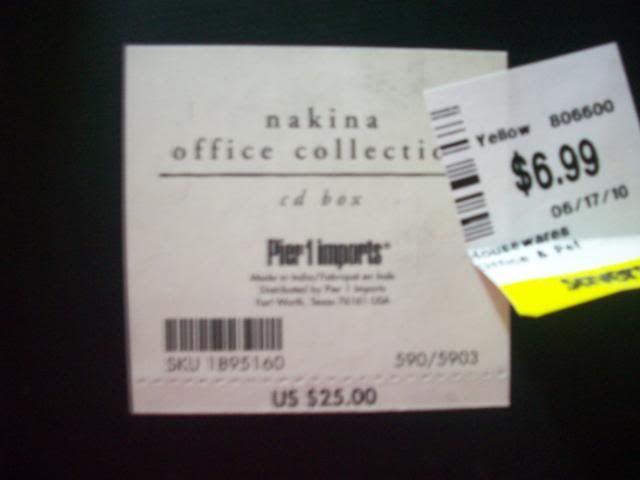 I was hoping to put this tall rose box on my book shelf but it's too tall. originally from The Christmas Tree Shop, I bought it at Goodwill for $1.00: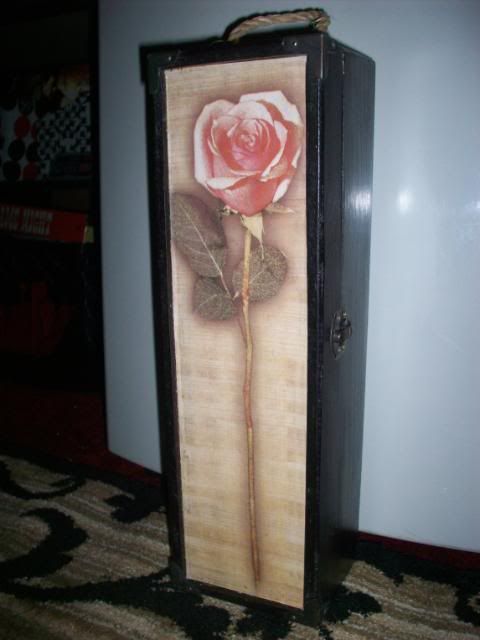 I have been trying hard to find pillows for the couch, this'll do, it was $2.99 from Savers and looks handmade- it matched my livingroom and is slightly weird- it has "me" stitched on the front, and the pictures will explain it: (PS I live in Maine, as much as I hate it, the abreviation was all too appropriate).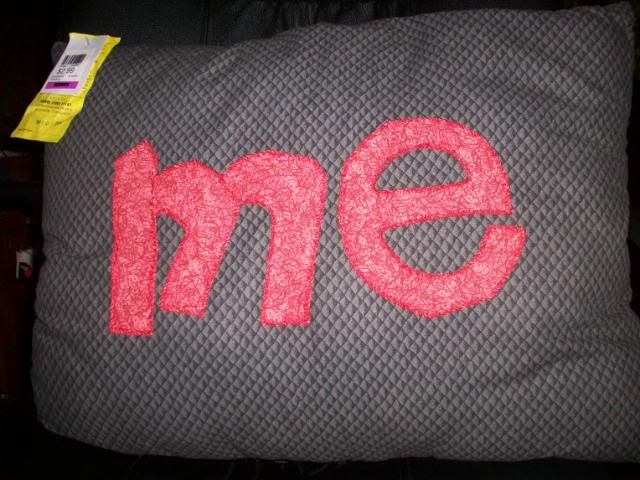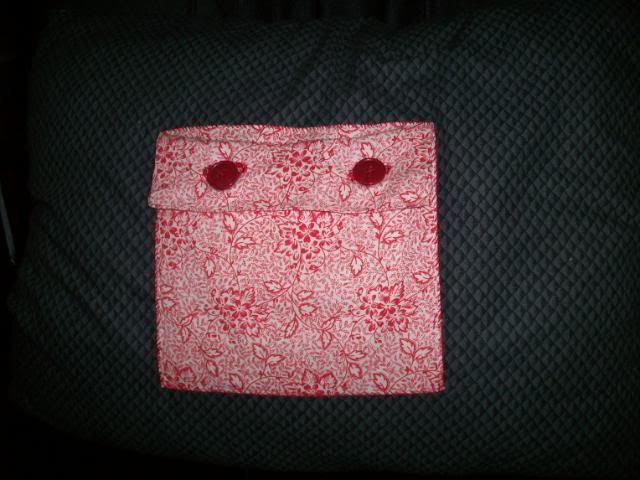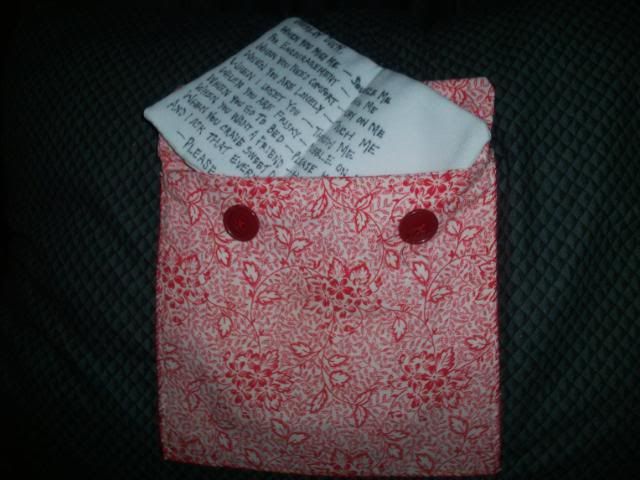 a bag of stars for .80 Goodwill: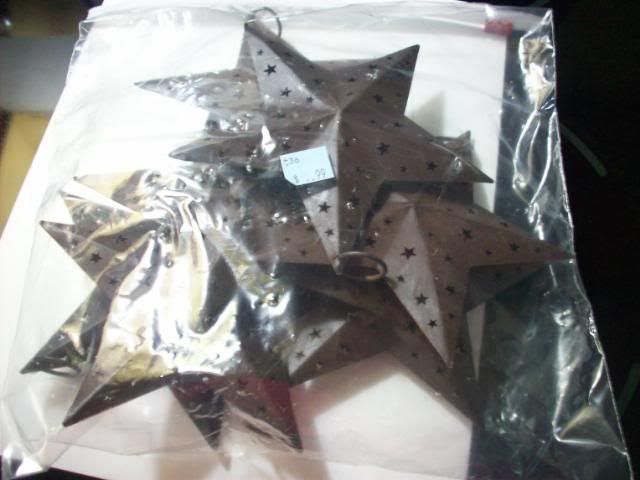 and now I am saving the best for last. I was cashing out with a budget of $28.00 (most pictured above from a specific Goodwill trip) and this guy was sitting on the counter. I asked, "Is he claimed, or is he for sale?" Lady told me he was for sale. I just knew I had to have him. I went outside and asked Gabe if I could go over my limit and buy him for $25.00 and explained that it was a black statue. He had a funny look on his face but said it was fine. I went inside, scooped him up, went to the girl and said, "I know this isn't a yardsale, but would you do less for him?" She said, "I can go $20.00 on him". I said, "SOLD!!" and thanked her a million times. This is a carved wooden statue of a black man with his jeans rolled up, and two things in his hands. The detail is INCREDIBLE! When I came outside with the ear to ear grin, he looked at me and said he thought it was going to be the little black guy holding the latern statue. My pup was scared of the statue for 4 minutes, growling and cowarding away from it, but then he gave it a kiss and I drove home happily with him between my legs for 13 hours!
He stands taller than my knees, and I am 5'4".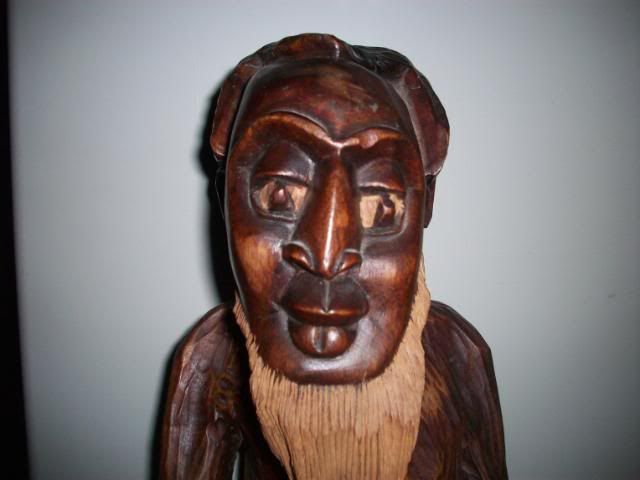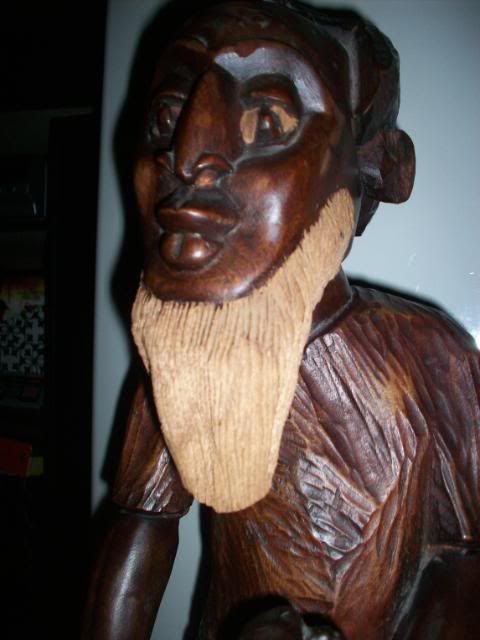 Thrifty Treasures party!!
I am also linking up to
Debbiedoos
! I couldn't get her cute button to work earlier a Blogspot issue occurred.
Also teaming up with Coastal Charm!