Starting off with another FAVORITE find! Black and silver distressed ship book ends for- $3.99 then 10% off! It made me feel so good to hear the people behind me wishing they had it! bwah ha ha! My boyfriend is making fun of me saying it looks like something my dad would have owned, but whatever, my dad was creative and very crafty!
PS no I am not keeping them on my kitchen sink, it was hard to find a nice surface considering everything in my house is dark.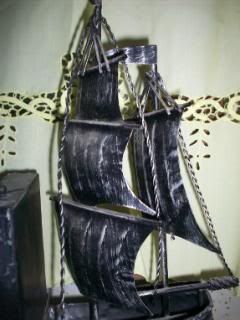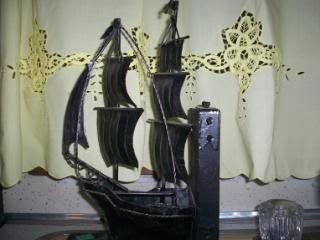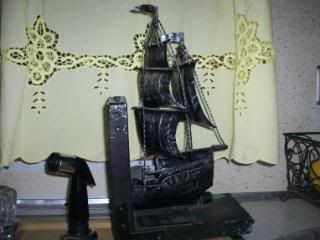 Beautiful box for .99 then 10% off that! SCORE!: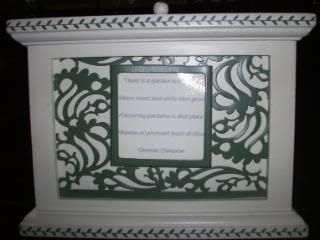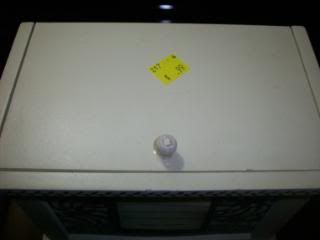 This was an expensive purchase, a large skeleton key for $7.99. I hope it was worth it! There is that ugly satin ribbon HOT GLUED to it and I hope I can find a way to get it off. I want to sand this down then spray paint it Oil Rubbed Bronze. wow, what a bad picture, it has the pronged teeth on the other end.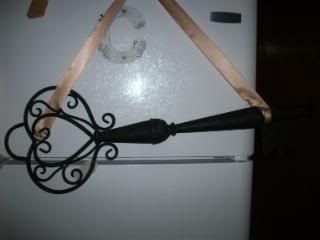 Another Pier 1 box with a working locking key! $3.99: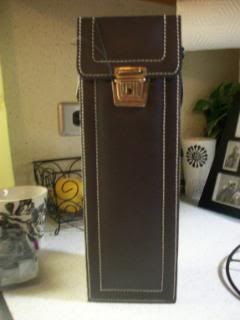 Got this cross because it is scrolly and has orange in it $1.99, I honestly didn't even see it was a cross until I got home, but that's fine: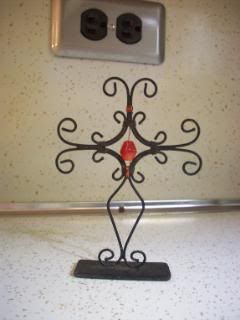 Got this to most likely put a bird on $1.99: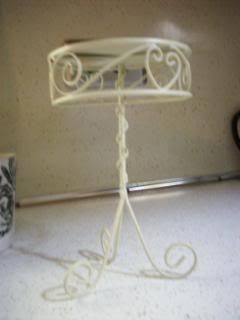 Basket for $3.99 then 10% off (a few weeks ago):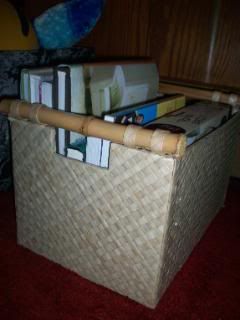 This little box gets me, it almost smells like it is covered in toothpaste or crushed Certs! It was $3.99 and I didn't even realize it was half off when I grabbed it! So I spent $1.99 on this minty smelling, pretty box!: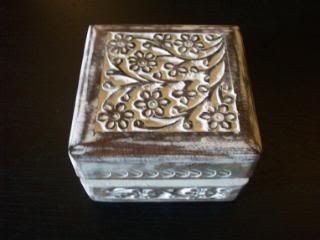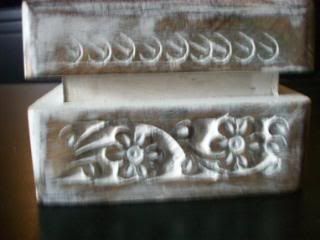 Linking up to
Debbiedoo
's! <-- go ahead and click on her link, she's fabulous!
Also linking up with
Apron Thrift Girl
!
Also linking up to
Southern Hospitality
: